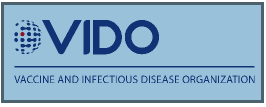 Postdoctoral Fellow – Virology & Immunology
The Vaccine and Infectious Disease Organization (VIDO), Canada's Centre for Pandemic Research, is a world leader in infectious disease research and vaccine development for humans and animals. Located at the University of Saskatchewan in Saskatoon, Canada, VIDO is home to one of the largest and most advanced containment level 3 facilities in the world. To strengthen the preparedness for emerging infectious diseases we are currently expanding our infrastructure to include containment level 4 capacity, a GMP vaccine manufacturing facility, and a new animal housing facility. Our vision includes having the capacity to study any emerging disease in any animal model embracing a One Health approach to prevent emerging and re-emerging infectious diseases in humans and animals.
---
Helmholtz Zentrum München
Deutsches Forschungszentrum für Gesundheit und Umwelt(GmbH)
Institute of Virology
Ingolstädter Landstraße 1
85764 Oberschleißheim
Postdoc for development of viral infection models of the brain for antiviral drug development (f/m/x) 101910
---
Would you like to have your job offer posted on our website? We would be pleased to receive a short notification by email to info@eusv.eu.